Discover the features of Infomail, the cloud-based email marketing platform that helps businesses, startups, public entities, and non-profits communicate quickly and easily with their users.
Infomail's Drag&Drop Template Editor is designed to meet increasingly specific communication needs, both in terms of design and compatibility with all email clients.
Preview and test sending of the generated message ensure that the message is displayed correctly on all devices.
With Infomail's proprietary template engine integrated with the editor, you can quickly obtain customizable models for each email you send. Plus, we provide dozens of templates you can modify to fit your specific needs. Infomail provides dozens of templates that users can modify.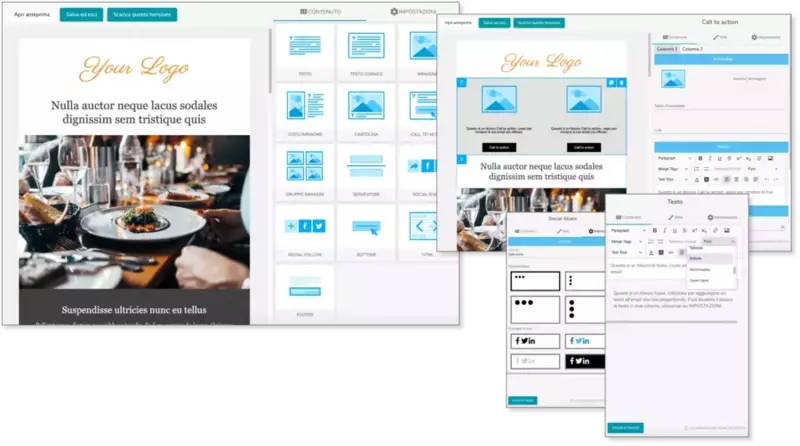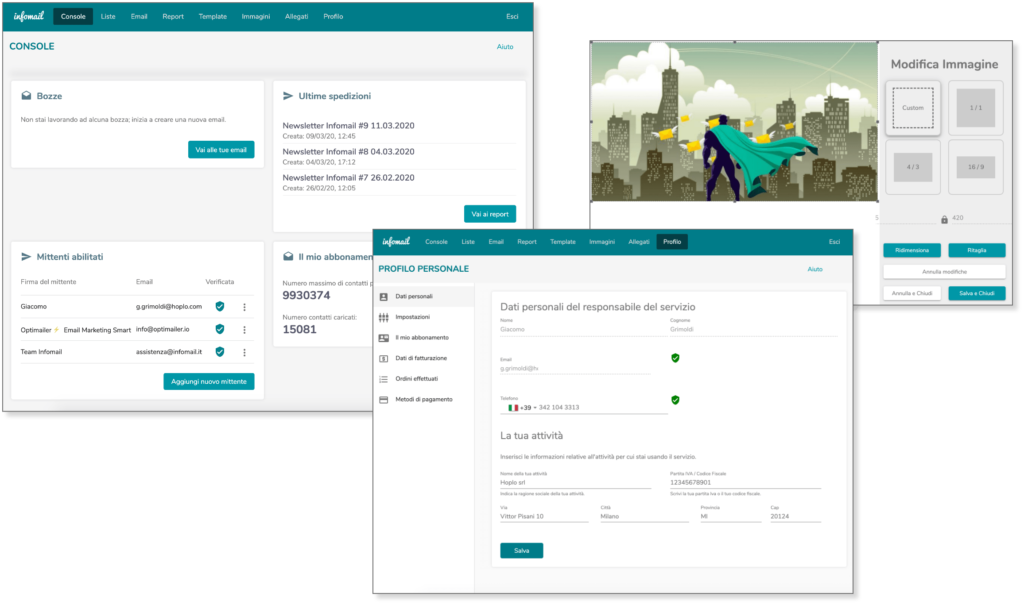 Sending and Deliverability
Scheduling email deliveries is extremely easy with Infomail. Infomail will take care of everything, processing thousands of email addresses per minute, allowing you to reach your recipients with timely communications.
You can choose to schedule the delivery time, planning when the message will be sent. Thanks to test sending, you can preview the final rendering of the message.
Infomail uses highly reliable cloud infrastructures, located in Italy. Contents, lists, and images are managed according to the highest levels of security. Contents, lists, and images are managed according to the highest levels of security.
Infomail adheres to and supports Antispam regulations.
The success of your campaigns depends primarily on the quality of your recipient list. Infomail provides the most advanced tools to create lists, add contacts, insert custom fields, add tags, create segments, and include statistics for each list.
Infomail makes integrated and configurable forms available to manage website subscriptions in compliance with GDPR and privacy regulations (double opt-in registrations).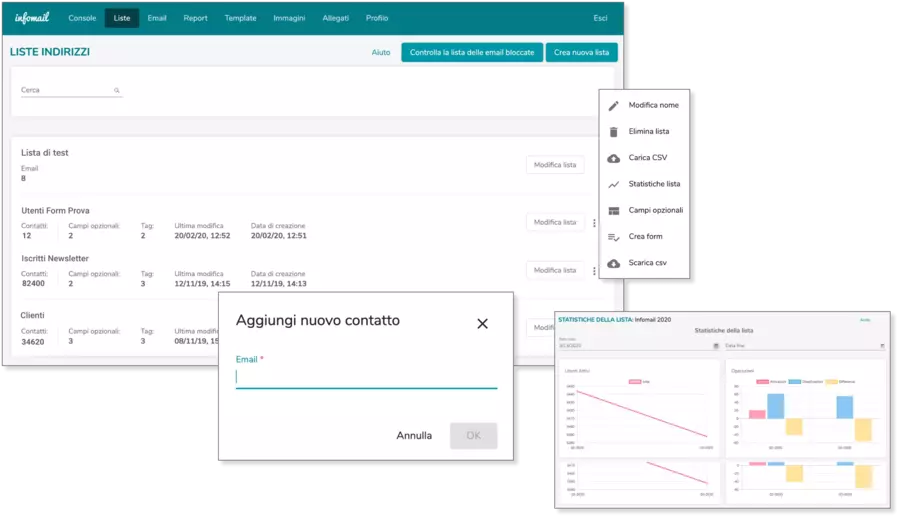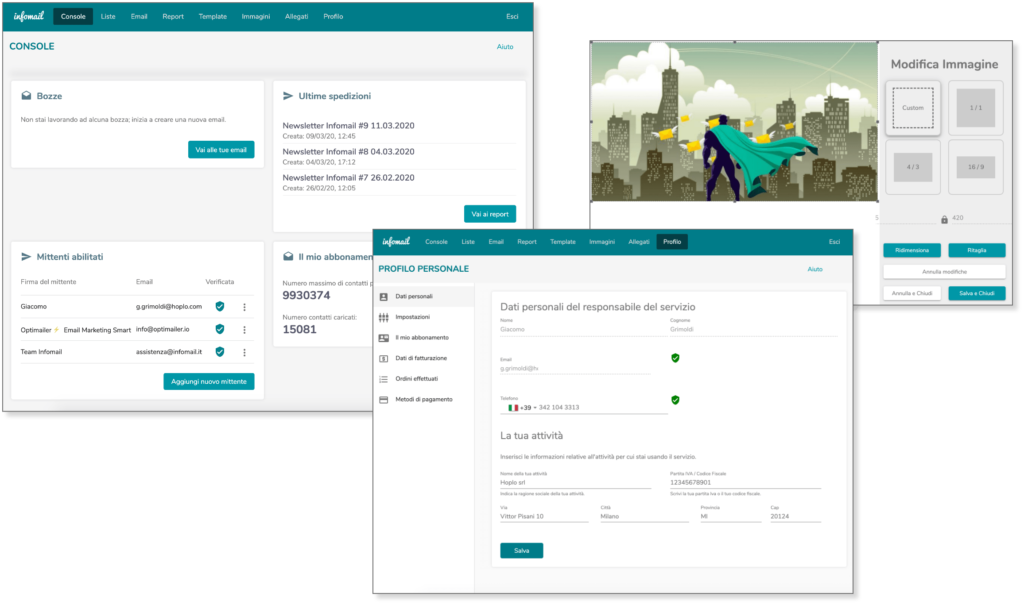 For each email sent, Infomail records data to provide detailed real-time statistics.
Through the statistics page, you can check the results of your shipment, including openings and clicks, and even see who opened or clicked on the email.
Infomail automatically manages addresses that generate an error (bounce) and those who choose to unsubscribe. Thanks to integration with analytics tools, you can monitor the traffic generated on the site through your email campaign.
Discover our Smart AI Editor.
Create content for your newsletters in seconds!
Generate original content with just a few clicks thanks to artificial intelligence.
Choose from over 50 languages for your content and translations.
Generate content for your newsletters, blogs, and social media with ease.