Infomail templates
Infomail provides some standard templates to simplify the creation of newsletters, starting from a blank template.
The combination of different types of blocks offers a wide range of graphic solutions.
You can start from a blank template, or from others templates.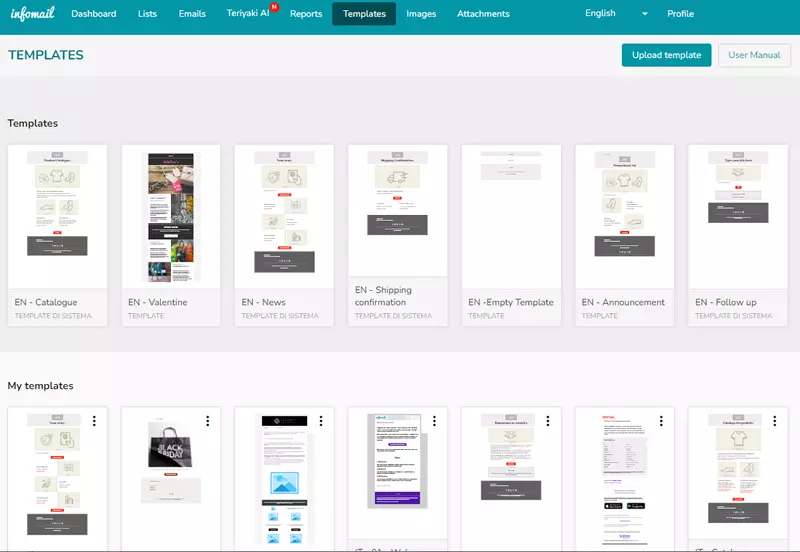 Clicking on the Template opens a preview of the Template.
You can perform two operations:
–Create a new email (if you want to start creating your newsletter immediately)
–Copy to My Templates (if you want to create a template that you will use multiple times)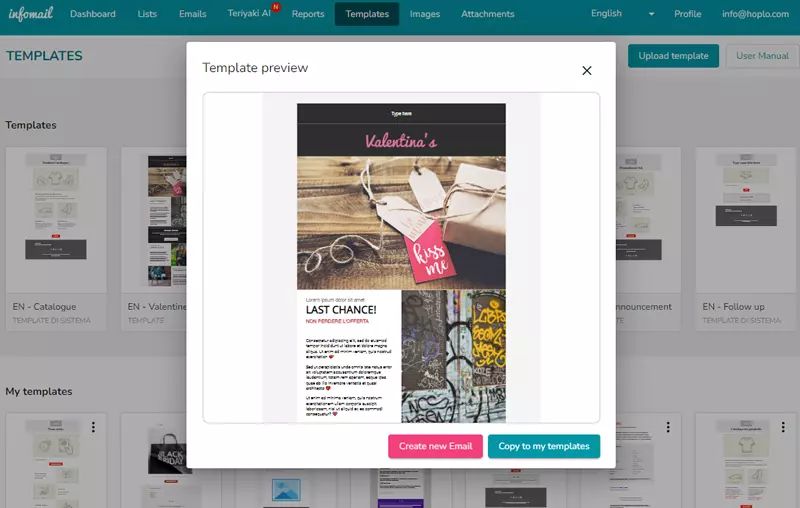 If you click on "Create new email," you will be redirected to the Create Email page, in the "Email" section of the menu.
From here, you can start creating your email.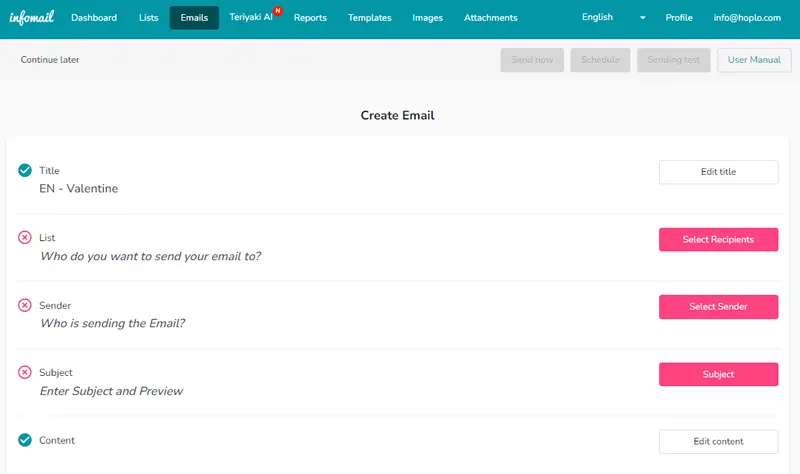 If, instead, you choose "Copy to My Templates," the system will copy it to the section below.
By clicking on the My Templates draft, you can once again choose whether to
–create a new email, to create the newsletter immediately
–edit the template, for future sends.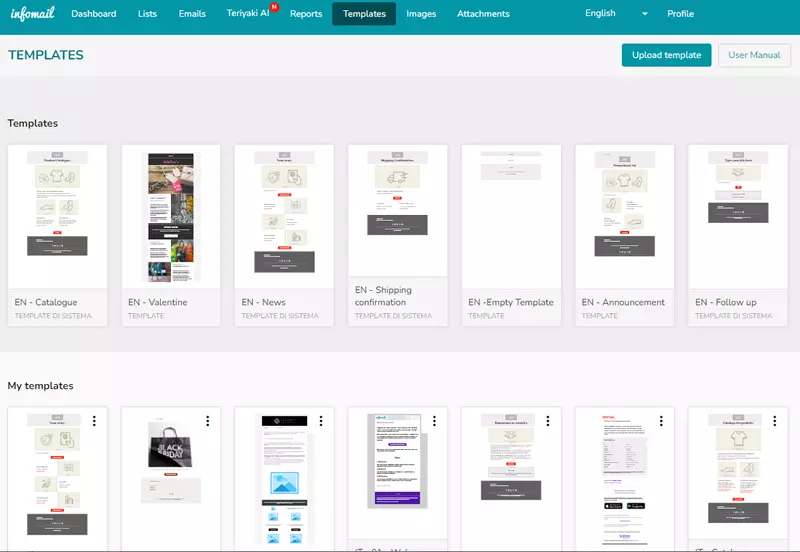 Return to the user manual menu.