One of the easiest and most effective ways to increase contacts in your lists is to create a registration form for collecting email addresses and possibly additional data to be included in the optional fields of your list.
The process of filling out the form and registering this data has been developed in compliance with privacy regulations and GDPR guidelines.
The procedure requires that subscribers to the registration form created on the platform be in 
double opt-in mode
: the user must always confirm through an explicit action their subscription to the service, ensuring that their real interest and explicit consent to the processing of their data for the purposes expressed by the requester are guaranteed.
Creating a form is very simple: by opening the contextual menu of the list and selecting the option  
"Create form,"
a dedicated page for creating and managing the form is opened.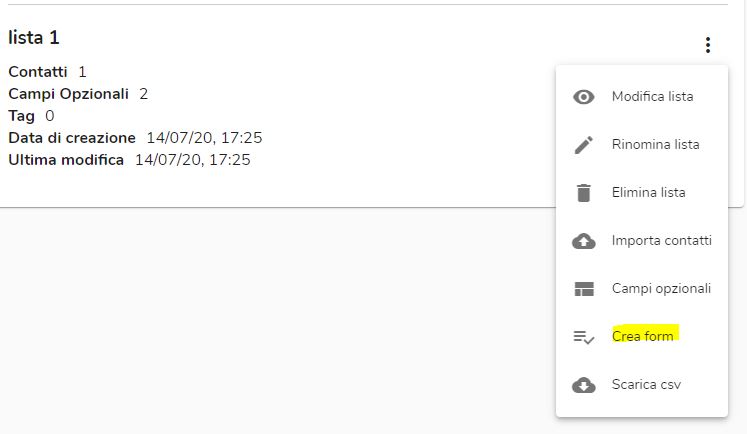 The page is divided into two parts:
on the right side, it is possible to define the form settings
on the left side, the preview of the form being created and the HTML code to be embedded on your own website are shown.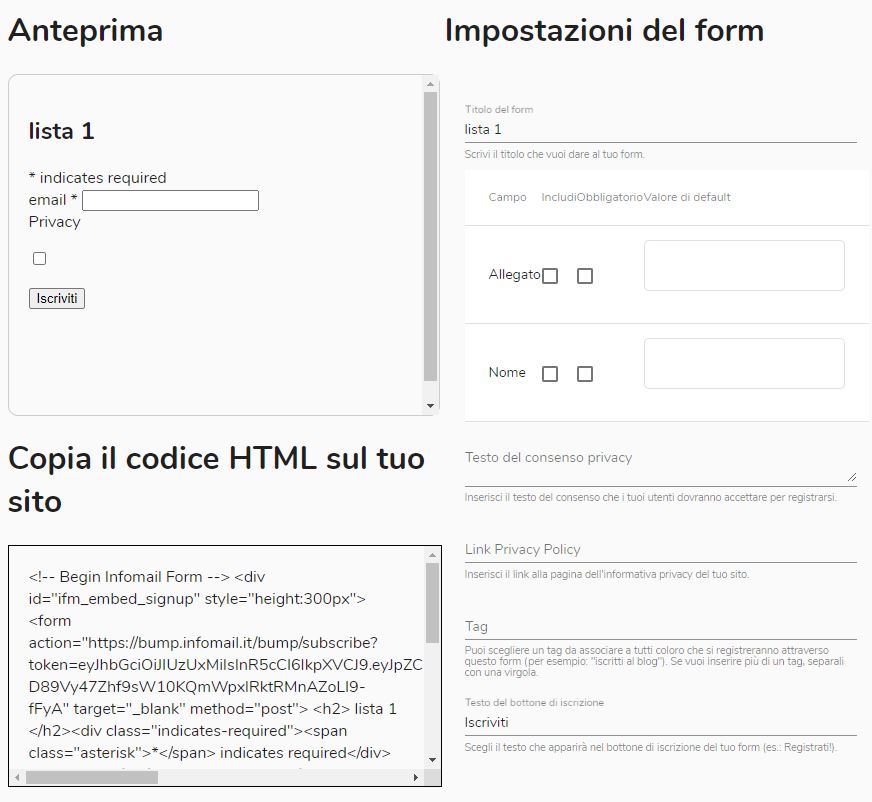 The form settings allow you to:
indicate whether any optional fields in the list should be included in the form or not; for each optional field, it is also possible to define whether it is required and if it has a default value to show to the user;
insert a brief sentence next to the checkbox for collecting privacy consent;
insert a link to the extended privacy policy, possibly loaded on an external web page;
associate a tag that will be associated with all users who subscribe through the form;
customize the label of the registration button.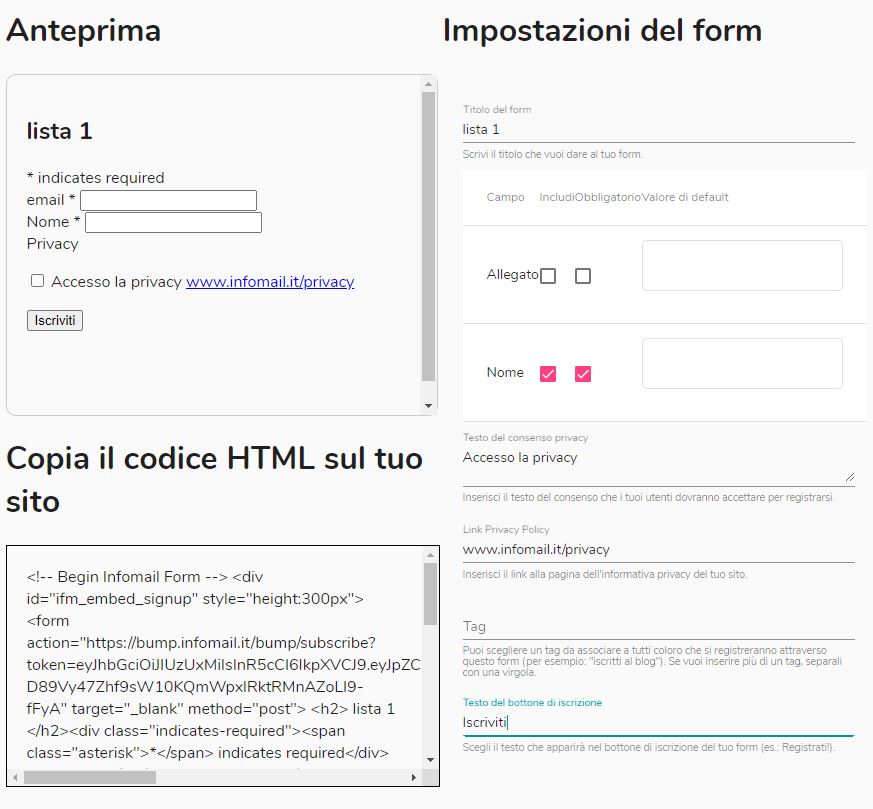 As these settings are chosen and defined, the preview and HTML code are updated in real-time, allowing you to verify the result.
The form includes a neutral CSS style sheet to allow for quick customization of the layout.
After making your choices, simply select the entire code, copy it, and paste it onto the web page of your own site or blog.
Automatically, every user registered through the form on your site will be added to the list associated with the form, following confirmation in
double opt-in
of the email address used.